Introduction
GZPT45 series high speed tablet press machine is the newest designed equipment, which totally meet GMP, ISO, and USA FDA requirement. This machine is very nice, decent, and easy to operate, especially the electrical control cabinet is independent from machine, regarding to the safety of the operator..
The Punch Type (EU) is D/B/BB/BBS for customer choice . we can supply to u IQ OQ PQ and CE along with the machine.
Application
Pharmaceutical, medicine, and chemicals.
Advantage
This machine realizes on-line pressure checking, analysis and adjustment, automatically adjust powder filling depth, to achieve automatic control during tablet production period meantime monitoring punches & die situation and powder supply as safeguard which greatly reduce production cost, increase tablet qualified rate.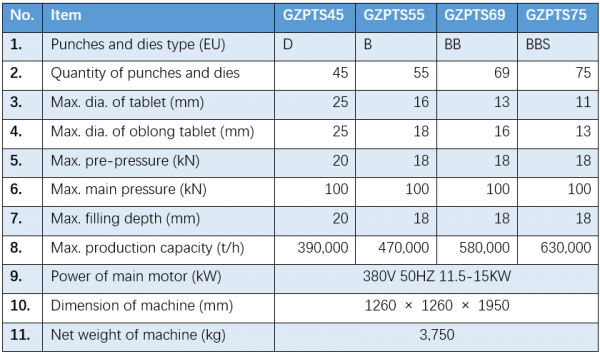 Product samples